3 Min Read
Screened Porch, Screen Enclosure, Pergola: Which One Is Right for Me?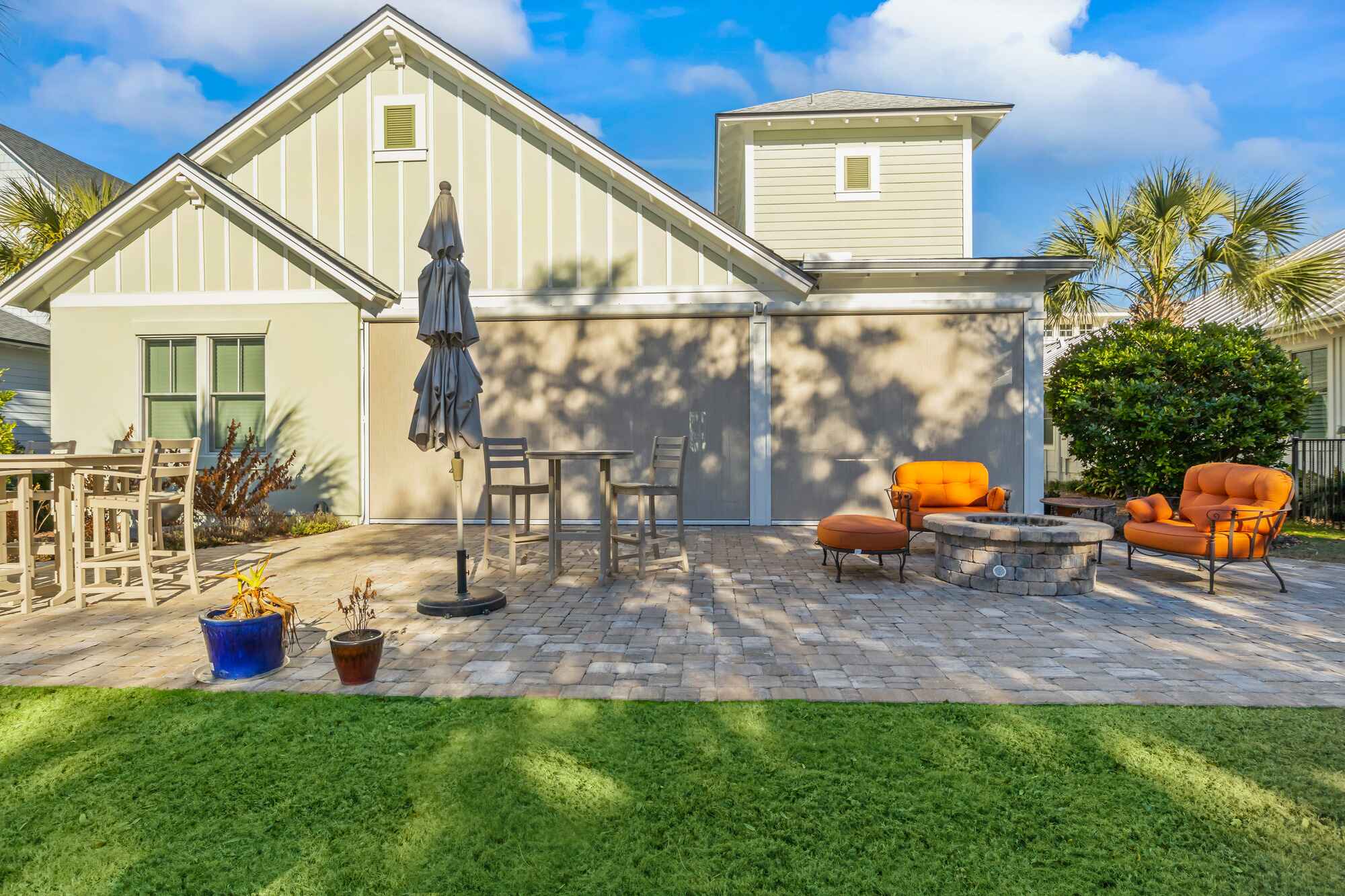 Living in Jacksonville, Florida, offers residents the unique opportunity to enjoy the outdoors almost year-round. But with so many options available for outdoor living spaces, how do you decide which one is right for you? Let's dive deep into the world of screened porches, screen enclosures, and pergolas to help you make the best choice for your Jacksonville home.
Screen Enclosure: Your Personal Outdoor Oasis
Imagine having your very own paradise-like experience right in your backyard. That's precisely what a screen enclosure, especially around a pool, can offer. One of the primary benefits of a screen enclosure is safety. It provides a barrier, ensuring that children and pets are protected from unintended pool access.
This feature is not just a luxury. In Florida, enclosing your pool is a legal requirement. But beyond safety, there's the added advantage of reduced maintenance. With less debris entering the pool area, homeowners can save both time and money. Plus, the screen filters out excessive sunlight, offering protection from overexposure, and ensures enhanced privacy while swimming or lounging. Now, you might wonder, "Is a screened enclosure worth the money?" Given the added safety, reduced maintenance, and the potential to increase home value, the answer is a resounding yes!
Motorized Pergola: A Blend of Technology and Style
If you're looking for a blend of modern technology and classic style, a motorized pergola is your best bet. These structures allow homeowners to enjoy the sun when they want and seek shade at the touch of a button. One of the standout features of motorized pergolas is their rain sensor. This intuitive feature automatically senses rain, ensuring you remain dry without any hassle.
But it's not just about functionality. These pergolas also add a touch of elegance to any backyard or outdoor space. Built-in lighting, ceiling fans, smart motors, and other features make them a top choice for those who want the perfect combination of style and utility. And if you're wondering if it's worth having a pergola, consider the flexibility, aesthetic appeal, and added value to your property.
Wood Pergola: Natural Beauty Meets Functionality
For those who prefer a more natural aesthetic, wood pergolas are the way to go. These structures enhance gardens and yards, offering a rustic charm that's hard to beat. They seamlessly blend into outdoor spaces, providing both shade and beauty.
Plus, they're customizable, with roofing options to match your house and various design choices to suit your taste. Hidden fasteners, decorative end cuts, and a 5-year warranty are just some of the features homeowners can expect. If you're wondering which is better, pergola or porch, it truly depends on your needs. If you're looking for a structure that offers beauty, flexibility, and a touch of nature, a wood pergola might be your answer.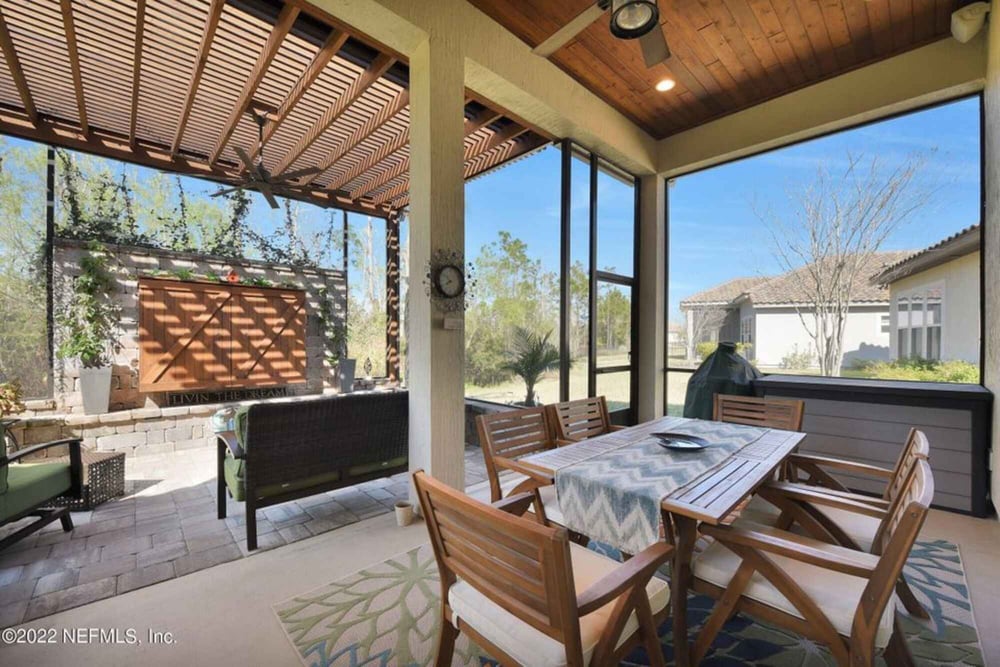 Screened Porch: The Best of Both Worlds
A screened porch offers homeowners a unique blend of indoor comfort and outdoor enjoyment. It's the perfect space to enjoy a morning coffee, an evening read, or a gathering with friends, all while being protected from bugs and the elements.
They provide an extended living space, making them a valuable addition to any home. When considering the disadvantages of a screened porch, the initial cost might come to mind. However, the benefits, from added safety to reduced maintenance of your outdoor living space or outdoor kitchen and increased home value, often outweigh the initial investment.
Combining Structures for a Unique Outdoor Experience
Why settle for one when you can combine structures for a unique outdoor experience? A porch with a pergola offers the refinement of a porch and the beauty of a pergola, creating a one-of-a-kind outdoor space. Similarly, blending the safety and utility of a screen enclosure with the aesthetic of a pergola nested within can give homeowners the best of both worlds.
Go to Your Local Outdoor Addition Experts for More Advice
Your choice of outdoor living space depends on your needs, aesthetic preferences, and budget. Whether it's the safety of a screen enclosure, the flexibility of a motorized pergola, the beauty of a wood pergola, or the comfort of a screened porch, Impact Enclosures in Jacksonville, Florida, has got you covered. Literally.
With our commitment to on-time delivery, clear communication, and high-quality work, you're sure to find the perfect solution for your outdoor living needs. Reach out to us to schedule a consultation to learn about just how easy it is to get the outdoor feature that's perfect for you and your Jacksonville home.