3 Min Read
6 Questions to Ask Before Hiring an Outdoor Enclosure Company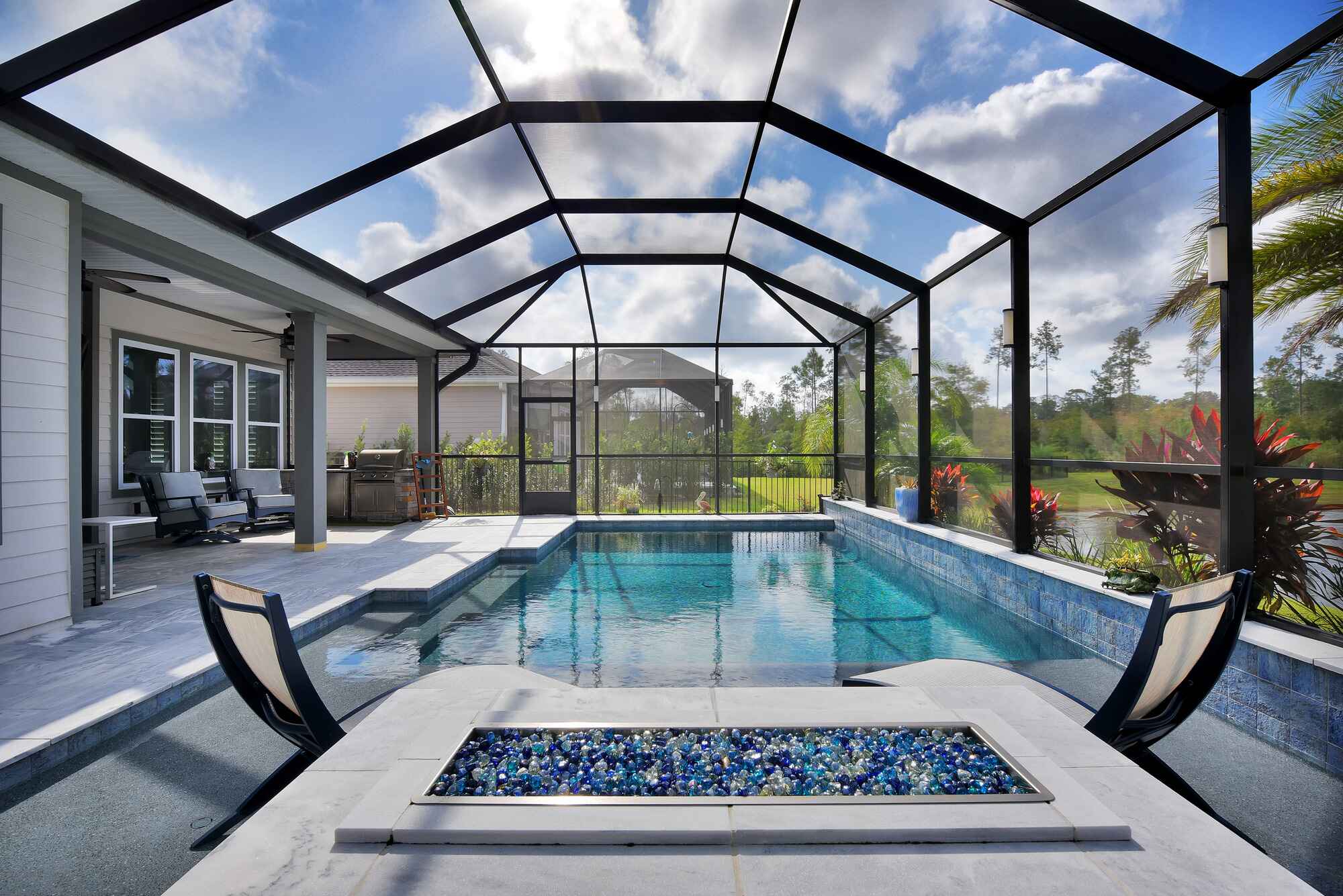 When considering an upgrade to your home's outdoor space, choosing the right outdoor enclosure company can make all the difference. We know how important it is to feel confident and informed about your choice. That's why we're providing you with a list of crucial questions to ask, ensuring you pick the best company for your project. At Impact Enclosures, we value transparency and trust, so we've also provided our own answer to each question. We want you to feel fully equipped and confident, no matter whom you decide to work with.
Top Questions to ask an outdoor enclosure company
1. How Long Does an Outdoor Enclosure Take?
Constructing an outdoor enclosure isn't a one-size-fits-all scenario. Generally, a standard enclosure takes a few days to a few weeks, depending on the size and design. However, if a company can't give you a general time range, they may also have a history of delayed projects.
At Impact Enclosures, we prioritize quality and precision, ensuring every project is completed with the utmost attention to detail. A motorized pergola could take as little as 5 days, whereas a covered outdoor kitchen could take around 1 month. Your specific timeline will be discussed during the consultation phase and we guarantee an on-time start date, or your money back.
2. How Much Does an Outdoor Enclosure Cost?
From the cost of a pergola to a large screen enclosure, the costs can vary based on the size of the enclosure, the materials, and any add-ons or customizations. There may also be predetermined price points based on these factors so you'll know about what your investment will be before you hire a company.
At Impact Enclosures, we're transparent about our costs for every service and cost level in our cost guide.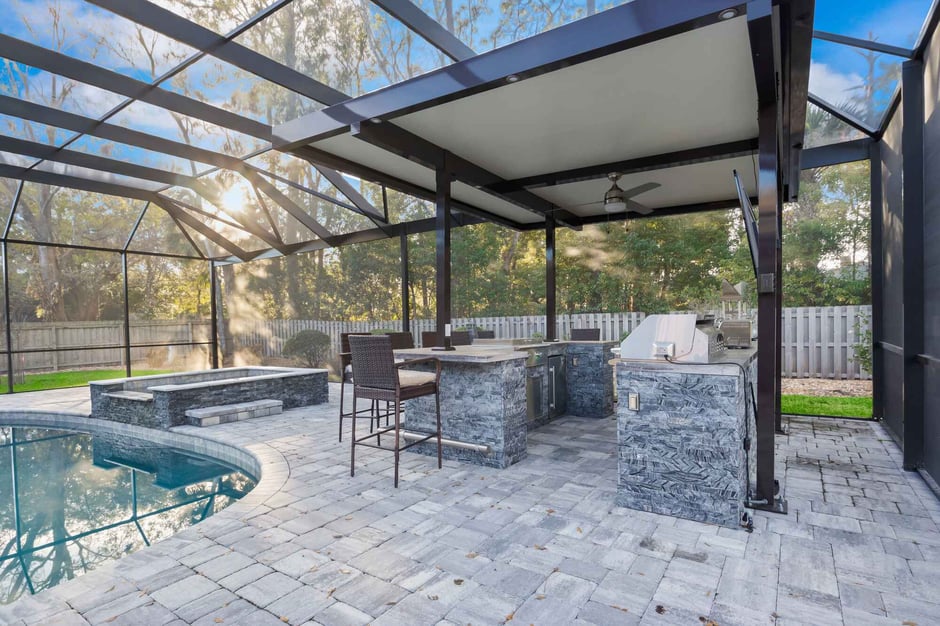 3. Do You Offer Financing Options?
You may be able to pay for your project in cash or with a line of credit you've already obtained. If not, you'll need to consider your financing options. Ask your prospective outdoor enclosure companies about financing partnerships that may give special rates or other incentives for working with them.
To make things easier for our customers at Impact Enclosures, we offer several financing options tailored to suit different budgets. Our team is always available to discuss these options and help you find the best one for you.
4. Do You Offer Guarantees On Your Work?
Not all companies will guarantee their work outright. Others will make guarantees by way of a warranty. Finding out if a company guarantees their work and their performance could be the deciding factor if you're having trouble deciding between two otherwise comparable outdoor enclosure companies.
Impact Enclosures guarantees an on-time start, clear communication, and a quality product or your money back. We're so confident that you'll be entirely satisfied with our services that we openly assure these vital aspects for our customers. With us, your investment isn't just in a product, but in a promise of excellence all around.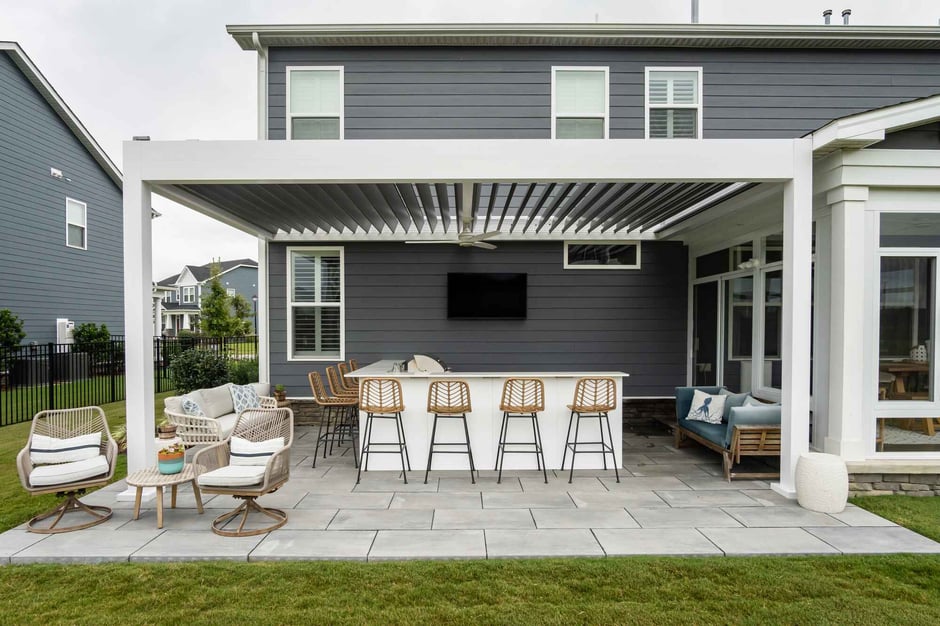 5. What Does the Process Look Like?
Any outdoor enclosure company should be able to give you a step-by-step guide to their process. After they've explained their process, you should feel educated enough to know just what to expect. An unclear or outright unknown process could point to disorganization and a very frustrating experience.
Our process at Impact Enclosures is streamlined for customer convenience. Because we value transparency, we offer a complete explanation of our process on our website.
6. Are You Well Reviewed?
It's important to know what it's like to work with the company you're researching and the best way to gather that information is by reading reviews. To get a clear overview, read a lot of reviews rather than just a few. What you're looking for is consistency. How many people mention their timeliness, professionalism, cleanliness, and adherence to the budget?
Impact Enclosures stands as Jacksonville's top-rated outdoor enclosure company, boasting over 1000 glowing 5-star reviews. These accolades can be found across various platforms such as Google, Angi's List, Facebook, and more, highlighting our commitment to quality and customer satisfaction.
Why Should You Choose Impact Enclosures?
Impact Enclosures stands out for our dedication to quality, expertise, and customer satisfaction. With a proven track record in Jacksonville, our team ensures each project is a masterpiece. Our transparent approach means you'll always be in the loop.
In the journey to elevate your outdoor living space, the right knowledge is your best ally. We hope these questions and insights empower you to make a decision that brings your vision to life. Remember, a good company is not only defined by its work but also by its transparency and dedication to its clients. At Impact Enclosures, we're always here to shed more light on any inquiries you might have. Don't hesitate to reach out to learn more about our design-build process or to address any other concerns. Your dream outdoor space is just a conversation away!